Director- Warren P.
Sonoda
(This film was never released in the cinema)
Budget - 3,000,000 ( this is an estimate)
Box Office - Not available
Synopsis: Five wayward teenage girls are sent to a reformatory and discover they possess unique powers to battle the ancient demon, Legion, which holds thrall over the sinister institution.One girl in particular we get a unique impression of her relationship with her teacher
The opening scene of the film begins with an establishing shot, a slow tracking shot of fence this could signify discipline and imprisonment, and an extreme long shot of the Religious school setting,so then just through the misc-en-scene the audience can already see the immediate setting for the film, without any duologue added.There is also a bright light used which could signify a pure/virginal impression of the girls and that god is in the schools presence, which immediately without shows more religious elements.
As the scene progresses the sound used is eary, almost like a long organ sound being played, to add effect, the sound used is dialect.
In the opening scene for the Misc-en-scene, we first see a crucifix on the wall of the classroom, a girl in a long moderate coverage smart uniform doing her work, which shows off the innocent look, which ties in with the setting being a Christian Religious School. When the Devil takes the girl in the first scene, the lighting quickly changes from light to dark, the dark could represent the Devil, and the Light the innocence being taken.
Below is a review on Five Girls taken from the IMBD:
"5ive Girls" is not a bad horror movie as mentioned in some reviews. The problem is that the story is too ambitious for a low-budget movie. There are at least three great flaws in the plot"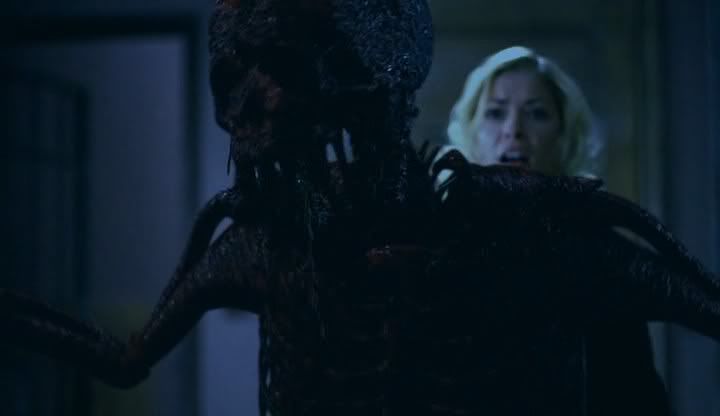 I.M.D.B -
http://www.imdb.com/title/tt0494199/